I am currently in a phase of using old pieces and making them into usable and functional pieces for my home. We recently bought a new house this past summer and when you have a brand new house and did not get to pick anything out for it, I immediately wanted to put my taste on everything in the house to make it mine.
Since we are in a new neighborhood I was lucky enough to obtain about 20 wood pallets that were left over from the construction crews. I've always seen some cool stuff on pinterest that people make from pallets and my ideas ran wild.
One issue we had at our house is that we can not all sit at the kitchen table together and we needed to have a larger table and more seating, but we do not have the money to purchase a new table. I told my husband we should make one out of pallets. I love the farmhouse look and it would be perfect. And that is what we did!
First we took two pallets that had some good bones and not rotted and then we had to pull off boards and basically puzzle a new top together for two pallets.
Then we sanded the pallets down and I picked out stain colors and paint.
I stained both tops with Rustoleum Kona and then Rustoleum Weathered Gray. Then I had polyurethane to the tops to seal them.
For the base and the legs I painted them Rustoleum Heirloom White
The challenge was putting the 8 ft table together and getting it into the house. We accomplished it and love how it turned out!
We still have to make a bench for one side of the table - which our kids will sit at. We will do the same process but use half of the pallet and then paint it all heirloom white.
I am working on finding 4 different wooden chairs and will eventually paint them a monochromatic of Turquoise. Kind of like below
Last I'm going to make a burlap runner for the table (more pictures to come).
Another project I've done is make a sign out of pallets. I went to a local store Junque in the Trunk and they were having a sidewalk sale where I picked up some rusty letters for $5.00. I attached the letters to a pallet sign and now it hangs near my table in the eating area.
I have many other things on my list such as these and can't wait to find time to work on it.
Upcoming projects: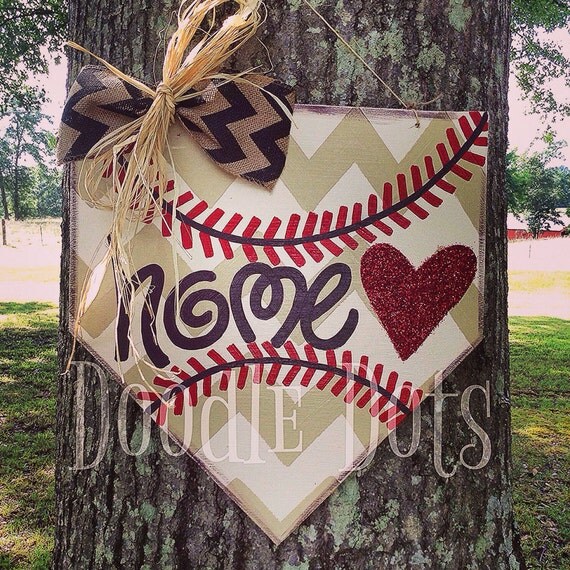 It's baseball season - for my front door with the boys name and #s
I'm going to make this to go above my desk so that it can hold my markers, pens, etc.
Baseball Mom here and I need some cute shoes for the games
For my front door - I have the old ironing board - just need to stain and put the letters on
Looking for an old door to paint like this one for my pantry
Re-do my old table with a fun color at the bottom for the kids in the game to play games and puzzles on.
Gifts for the kiddos - they are really getting into legos - could be something fun on a road trip too
For my laundry room door
So there you have it! I'm going to be a busy bee =) What are you into crafting these days or making? Share below - would love to see!!!