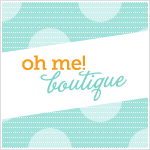 This past fall my mom and I decided to combine our crafty selves and create a company that is based off our love for art and babies. It is called Oh Me! Boutique which is something my son used to always say. "Oh Me!" We currently have an online store going of our merchandise and love to update fun things that are going on in the art or baby world or just tips. Check us out and see all the fun things we have to offer.
http://ohmeboutique.blogspot.com/
Here are a few things I just recently finished for some wonderful customers.